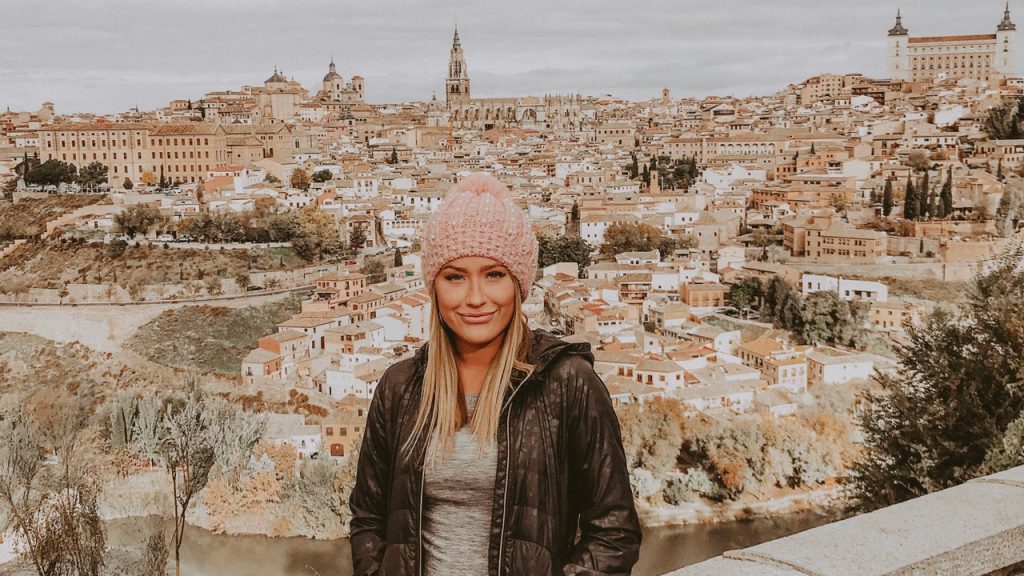 Blog Post by: Reagan Poe
2021. The year to put back on our favorite outfit, book a flight or take a road trip, and explore what the world has to offer. As we all know, 2020 was an unforgettable year. Remembered by uncertainty, loss, and transformation. I believe that 2020 has made us all into a better person and now that 2021 is well underway, it is time to get back out there and travel. Traveling is one of my favorite things to do. Short get always to Santa Monica or long-awaited flights to Europe, traveling is my passion. As a girl who has traveled to many places, there are three things that I believe everyone should have before they hop in the car or jump on that plane.
1. A Great Piece of Luggage
Not much thought is put into it and you usually dig it out of your garage when you are headed on a trip. Before buying the luggage set I travel with now, I use to use whatever was available, whether that was my mom's suitcase, my sister's travel bag, or something borrowed from a friend. As I started to travel more and realized how beat up suitcases get when put on a plane (Destroyed. They come out looking like they've been through the war!), I started to feel bad using others' suitcases and decided to invest in what I now carry, CalPak. I got my set from a warehouse sale and WOW. They still do get scratched and the infamous black marks all over, but it wipes off so easily. Now everyone asks to borrow my luggage!
2. A Portable Charger
Phones are most of our lifelines. They carry our boarding pass, are used to pass time by scrolling through social media, and the camera to capture memories along the way. With using it so often, it is inevitable that they are going to die. That is why having a portable charger is so important. I can't tell you how many times I have been traveling, most recently at Disney World, and my phone has died. I felt lost and did not know what to do. After that day, I invested in a portable charger and that thing now goes everywhere with me. With traveling, it's easy to forget to charge a phone and end up in a situation like I was in. Do yourself a favor and before you take off, go grab one!
3. A Water Bottle
Go and grab that reusable water bottle from the back of your cupboard and throw it in your bag before you head out the door. You will thank me later! I never thought of bringing a reusable water bottle while traveling, before but let me tell you, genius. You can take it through security empty, and then fill it up at a water fountain in the airport. After traveling all day, it should save you quite a bit. Also, they hold a lot more than a small water bottle and keep things cold for a long trip.
These three items are things that I never leave the house without when traveling. Keep these in mind and get outside and see the world. I promise you won't regret it. See you in the air!