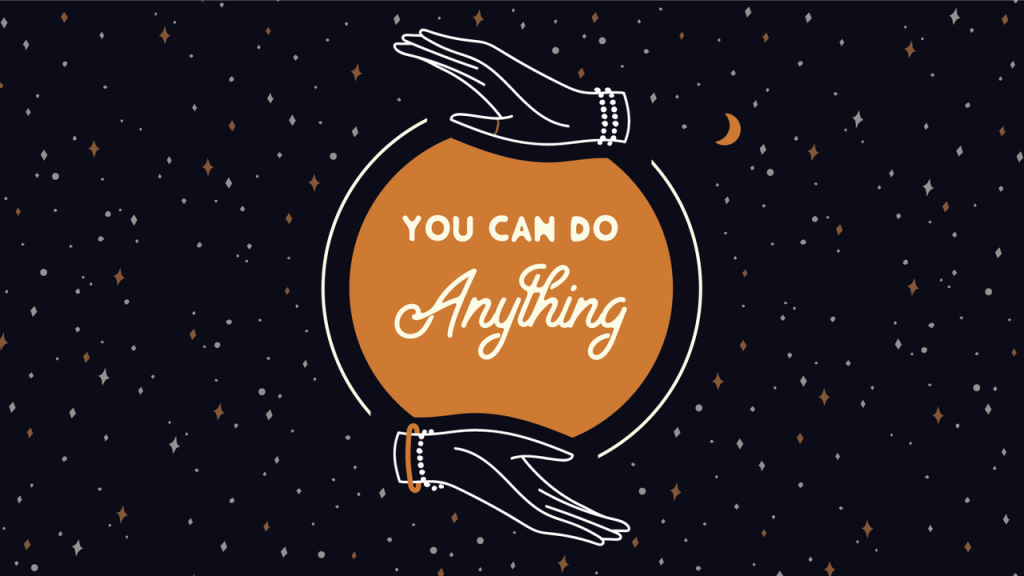 Blog Post by: Jennifer Downes
At the beginning of every new year, the expectation is always to set a new goal(s) that you would like to accomplish, whether it's personal, professional, or both. This concept sounds great, but setting a goal has never worked for me. I always select something that seems unattainable and by March I'm burnt out and frustrated that I'm not achieving the goal (and expectation) I placed upon myself.
This year I decided to switch things up and outline intentions (not goals) for the year. With that, I set my 2021 word of the year to be "courage." I want to have the courage to step outside of my comfort zone and try the intentions I've set forth for myself. For example, one of my personal intentions was to learn how to cook. For some reason, cooking has always intimidated me. Finding a recipe, shopping for the ingredients, following the steps, etc. seemed so overwhelming and time consuming. All of those feelings left me disliking cooking, but it was something that lingered in my mind and I always wanted to tackle it. Well, 2021 is going to be different and I'm determined to step outside my comfort zone and take the risk to learn how to cook. Really, what could happen with me taking this risk? I burn dinner? That's ok, because we'll order take out. Worst case, I end up in the same spot, still not loving cooking, but at least I know I tried and might learn a few things along the way.
So, at the beginning of January, I opened up the Joanna Gaines cookbook that my sister gave me as a Christmas present and I started cooking. Was it easy at first? Nope. It felt like making one dish took hours, but it got easier every time I tried. I'm so glad I had the courage to step outside my comfort zone, because now I love cooking. I'm even making homemade bread! My absolute favorite part is that my kids love helping me cook. Taking this risk has not only taught me a few cooking skills, but has provided another opportunity for my children and I to spend quality time together! That alone is priceless and a benefit I wasn't even expecting!
I have a list of intentions I set forth to try this year for my personal life as well as my professional life. One work intention is earning my CFRE certification. This is something I never thought I would even try to achieve, but taking the risk to achieve this certification is worth it. I qualified to take the test (which is an achievement on its own), but now I'm in the process of studying and looking to take the exam in the middle of June. If I don't step outside of my comfort zone and take this risk, I will never be able to reap the reward! Best case, I pass on my first try. Worst case, I don't pass and have to take the test again. Either way, as I'm in the process of studying, I'm learning a plethora of information that is beneficial to multiple aspects of my life.
Take a moment and consider areas within your personal and professional lives where you could benefit from a little more courage, because you're nervous to step outside of your comfort zone. Whether it's launching a new program within your organization, a new fundraising campaign, starting the capital campaign that's been put on hold, or even making the ask to a major donor, if you don't find the courage within yourself and take the risk, how will you ever be able to reap the reward? Are you always going to succeed? Absolutely not, but you'll GROW! With every new risk there is an opportunity that naturally occurs: The opportunity to learn something new. You'll learn whether that new program worked for your mission or if the campaign made enough funds. Then you'll know for next time how you can adjust the steps you put into place to get you to the level of success you want to achieve.
Life's too short – take the risk! The reward will be worth it.