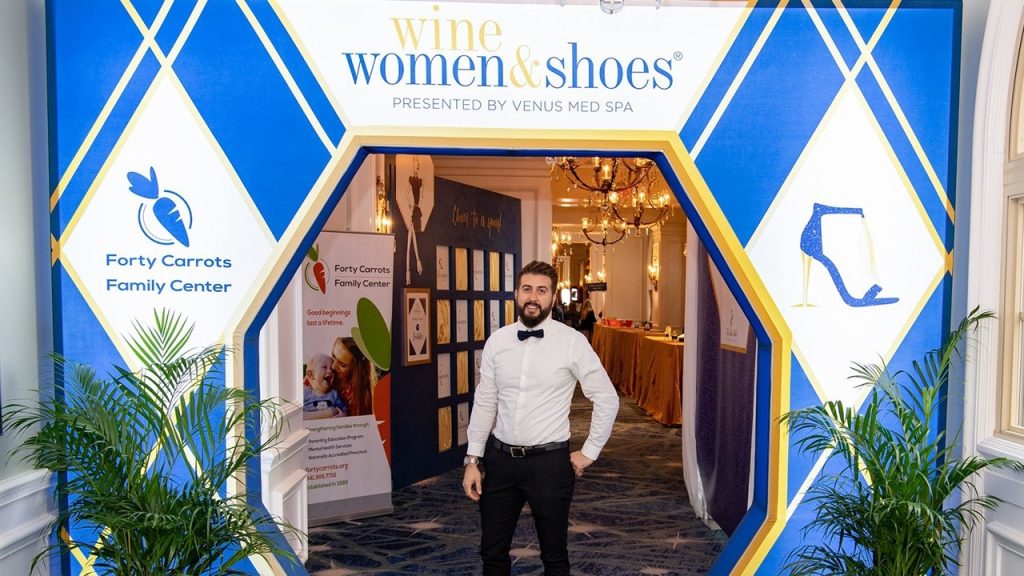 Blog Post by: Sarah Obialero
The fact is simple, having numerous, well designed and strategically placed signs can elevate your event and guest experience. From the moment guests walk through the door to the moment they exit the venue, signage can help set the tone, direct them where to go, provide important information and increase your revenue.
Signage can set the tone. As guests enter the event space, what do they see? Having a large welcome sign and/or display coordinating with the event graphics and theme immediately lets guests know they are in the right place and makes a first impression that will get them excited for what's to come. Carrying that look and branding on signage throughout the event space creates a polished look and feel. Coordinating everything from oversized banners to small table cards and menus can really help achieve a cohesive branded look and memorable tone from start to finish.
Having signage that provides direction and information can be a source of comfort and satisfaction to guests. Think of the event space as a road map and the signage as, well, road signs. How frustrating would it be to drive unfamiliar roads with no signs? Likewise, guests can feel frustrated trying to navigate an event space with no information and direction. Using highly visible signs that point guests to important locations and provide easily accessible information can make their event experience that much more enjoyable. In turn, guests will be more likely to spend more supporting the cause.
Great signage can increase revenue. Sponsorship dollars are a large part of an event's revenue source. Showcasing sponsor logos on signage throughout the event is an easy way to keep these vital supporters front and center. Making sure they are well represented on the appropriately sponsored items and signs will confirm that their money was well spent, and they will continue to support in the future.
Revenue activations are another source of funding where signage can help. Having large signs that draw people in to look at what's offered can get more eyes on what you're selling and encourage a sale. A few examples would be having a large visible sign next to or hanging over the silent auction area that calls out its location and encourages guests to check out the items up for bid. You could also use signs to highlight the live auction items, allowing guests time to prepare in advance for what they will bid on during the program.
When thinking through your signage needs, take into consideration your venue space and flow. Try to anticipate your sponsors' and guests' needs and wants and make sure you're providing them the roadmap to navigate the event easily. I also encourage you to get creative and make your signage feel like it's part of the décor for the event. This will help create a stimulating atmosphere that will keep guests engaged the entire time as well as help them remember the event after.