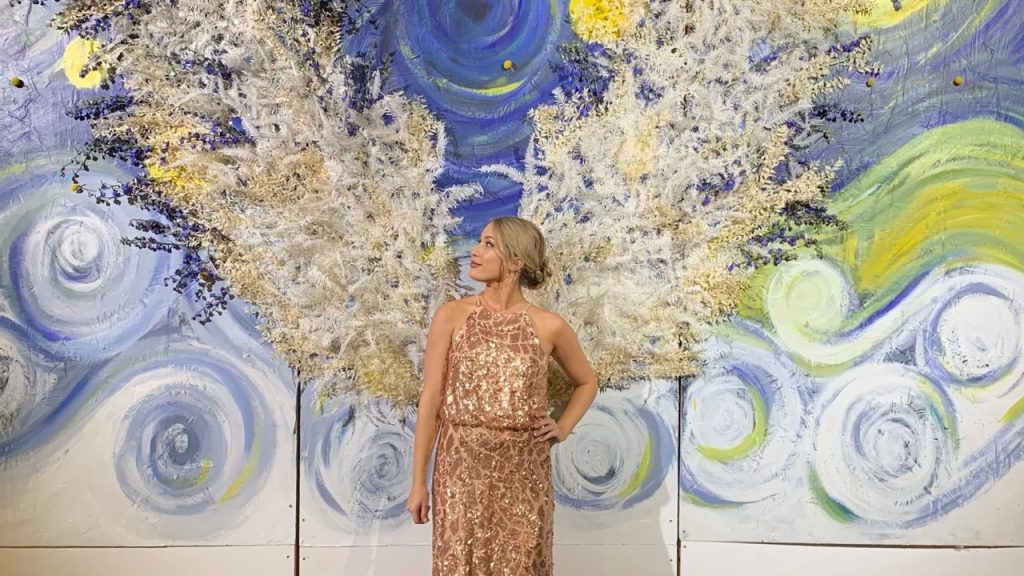 Blog Post by Reagan Poe
"A girl should be two things: classy and fabulous" – Coco Chanel
Am I the only one who asks herself every day, "What should I wear?" It is a daily struggle and sometimes feels like a chore. Now that the world is opening back up and we are ready to go out and mingle, events are on the horizon and you know what that means… dressing up and looking our best. It can be a daunting task of not knowing what to wear and comparing yourself to others, but it doesn't have to be. I am here to help and answer all your event outfit concerns!
A Statement Piece
Whether you're wearing a little black dress or something more extravagant, a statement piece is always a great idea. There are so many ways to incorporate one. You can wear ruffled heels, sparkly tennis shoes, a chunky necklace, or a colorful bag. Statement pieces are memorable and are, often, a great conversation starter.
Comfort, But Make It Fashion
I am a huge advocate for being comfortable and wearing what you feel best in. That is why most days you can see me in yoga pants and running shoes. For an event, you do not have to pass up on comfort just to look amazing. You can opt in for a nice pair of wide legged pants, a short suit set, or even a cute romper. The options are endless to look your best at an event all while being comfortable. You do not want to be worrying all night about your straps falling down, how tight your dress is, or how painful your shoes are to wear. It will take your focus away from the amazing time you are about to have!
Cute & Cheerful
At an event, everyone wants to have a great time. This is easy to do when you are wearing something that you love, especially wearing bright colors or a fun pattern. This can be incorporated in so many ways, from a shirt, dress, pants, or even handbag. When you feel amazing, it will show on your face and radiate to everyone around you!
Going to an event should not feel like a chore and picking out an outfit should not be an area of stress. Picking out what you feel most comfortable in and what makes you happy is the most important. You will be surprised when you get to an event how many others will love what you have chosen to wear. So, the next time an event comes your way, say yes to going, pick out your favorite outfit, grab a bag you hardly get to use, and we will see you there!