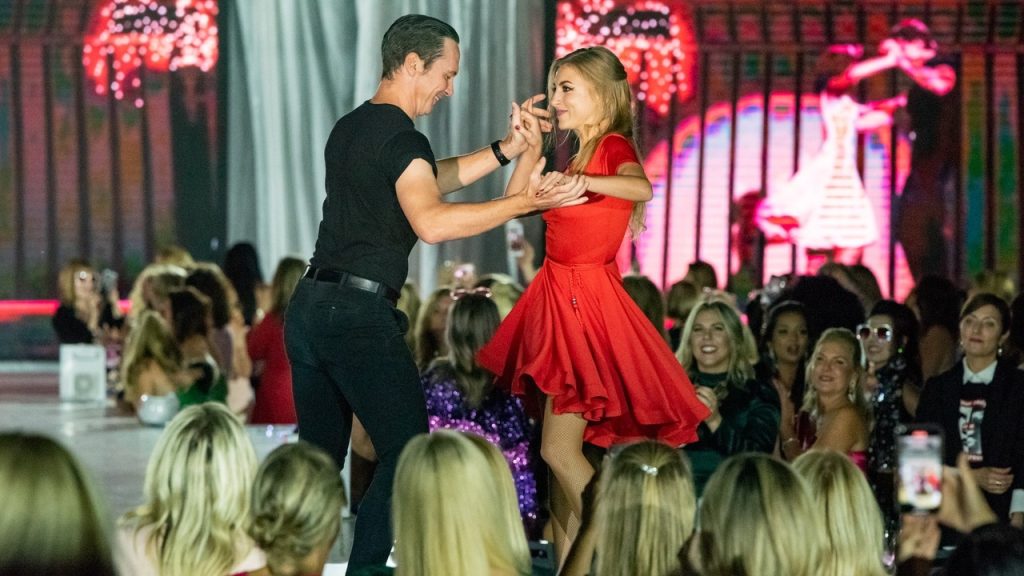 Blog Post by: Kim Perry
The other night I watched the movie "Footloose" – not the terrible remake, but the iconic '80s original. In the poignant scene where the pastor announces he's reversing his decision on the town dancing ban, I started crying as the stunned students realize their senior prom wish has been granted. That pivotal moment as they rejoice felt like a metaphor for recent times and struck me with profound emotional empathy. As cheesy as it sounds, I felt like one of those students when our nonprofit partners were finally permitted to host in-person celebrations last year, after what felt like an eternity.
And in similar fashion to the senior dance, once donors could gather and celebrate their beloved causes at our signature events, they didn't hold back. Not only did we witness an energy in the room unlike ever before, but giving was also unrivaled. After being on lockdown and consequently denied the ability to connect with others, everyone was ready to have some serious fun while supporting invaluable missions across the country.
It's not that in past years our events weren't a TON of fun. It's just different now, in the most magical way. So much so that following two of our Fall in person activations, I awoke to emails from attendees praising our signature events as the BEST they had ever attended and asking how they can partner with STUDIO 4Forty….and quickly, please. In my own "Footloose" moment, I not only felt an indescribable happiness for my team and company but also for all our partners returning to in-person events this year. Like a teenager no longer grounded, that freedom has compelled our partners to deliver unprecedented and truly unforgettable events in their communities. It has also compelled donors to give in record numbers because they are ecstatic to be back in the room, together, begin part of something bigger than themselves.
From drum beats and majorettes to drag queens and aerialists, the entertainment at our events has been nothing short of magnificent, and the guests are here for it – relishing every second and raising their paddles higher than ever.
But there's always one distinguishing factor of a transcendental event and its uplifting effect as evidenced by our post-lockdown fundraisers: the room ignites, the guests jump off their chairs and…you guessed it… start dancing!