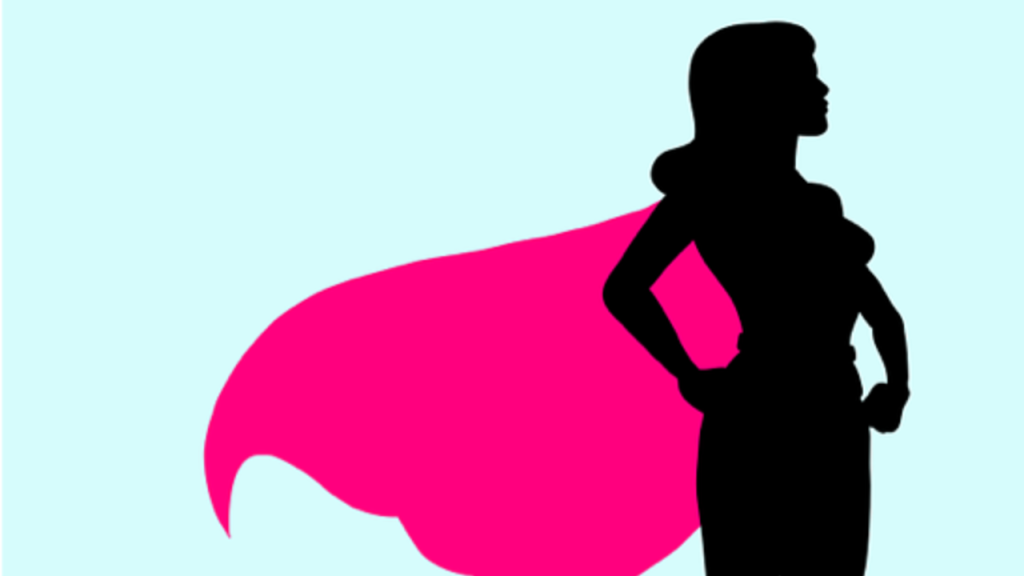 Blog Post by: Krista Elmore
You've heard the phrase tossed around a lot, especially working in the nonprofit sector: self-care. We tell clients to practice self-care. We tell our coworkers to make sure they are taking care of themselves, too, but we often forget to do it ourselves. Yet being an employee of a nonprofit means that you have to set boundaries, you have to make yourself a priority, otherwise you may become a victim to "giving fatigue." Giving fatigue is where you give, and give, and give of yourself, but you're never replenishing your own cup. So, after you've run out of the ability to give (and even begged, borrowed, and stolen as much as you can to continue to give even when you've run out), you're truly unable to provide for anyone else, let alone yourself.
As a working mother, I know this story all too well. Many of us in the nonprofit sector, whether an employee, a board member, a dedicated volunteer, or a consultant, can attest to the desire to be a hero for our clients and community. We want to take care of everything and everyone, much as you do when you're a mother, parent, or caregiver. We want to give all of ourselves to take care of those we care about, but unless we're taking care of ourselves, we won't be able to provide as much as we'd like for anyone else, let alone ourselves.
Let's brainstorm some ways to practice self-care that are quick, efficient, cheap, and will get the job done.
Coffee – Let's be real. We all have a favorite beverage that helps to prepare us for our day. For you, it could be chugging a huge glass of water right when you wake up (kudos to you! You absolutely should do this if you aren't… reminder to self that I need to do this every day). Maybe you're more of a tea person, or you like to make yourself a healthy smoothie. Whatever your start-of-the-day, beverage of choice is, take a moment to savor it. For me, that beverage is coffee. I love starting my day with a warm mug in the winter months or an iced coffee in the summer. Add in my favorite creamer and I'm ready to go. This beverage is absolutely my hug in a mug, my toast to the day, and then I'm ready to take on the challenges of the world… or at least my inbox and tasks.
Step outside – Sometimes, you just need some fresh air and sunshine to reset your brain. When I find myself overwhelmed and feeling boxed in, I'll simply step out my front door and stand in the sunshine or check the mail to get a minute of sun and relaxation. This is a perfect reset between busy conference calls, when your brain is on word overload from the grant or donation letter you've been writing and re-writing, or you're just tired of staring at your computer screen. If you've got more than a minute, take a short walk. We've all been stuck inside WAY too much in the last year, so getting out into the air during a workday feels like a gift. I recently moved across the country and into a cul-de-sac that is safe, but isolated in terms of safe locations to walk, so I just loop my cul-de-sac 6 times (approximately a mile). I feel accomplished, I feel refreshed, and ready to go back into my home "office" to knock out the rest of my to do list.
Mini dance party – Now, hear me out. This might seem silly, but turning up a bumpy song and dancing it out for 3 minutes can do wonders for your mood! Sometimes, you just need to move to shake out all your troubles, worries, and reset. If you're a Grey's Anatomy fan, you know what I'm talking about. "Dance it out," was a phrase used in the show to help characters reset after a particularly hard day or moment in their lives. I love the basic sentiment of this. Let go of your worries, your reservations, and just be free for a few minutes! Guaranteed, you'll feel better.
Connect with a coworker – No one else is going to know your struggles with work better than a coworker. Take a few minutes to vent, to commiserate, to share your struggles, and especially to share your triumphs. These moments of conversation will not only make you feel better, they will likely open up a pathway to allow them to share their struggles as well, creating the type of safe and supportive office environment that everyone dreams about. A word of caution: to vent is one thing, but what you don't want to do is create a hostile working environment by gossiping negatively or bashing any other coworkers or clients. This would create a toxic setting that will not only make others feel unsafe, it could be detrimental to your job. If a coworker is creating this type of unhealthy environment with you, try steering the conversation in a positive way by looking on the bright side, pointing out their triumphs, or opportunities for growth within a difficult situation.
Meditation – Perhaps meditation isn't the right word for you, but the basic idea of meditating is to clear your mind, reset your emotions, and find your inner peace. This could be accomplished in prayer, in visiting your favorite spot in nature, in reading a poem or passage that brings your peace, or in traditional meditation (whether guided or not). Honestly, I have done all of the above. I don't have one that I lean on in particular, but I flow as my mood moves me. Whatever speaks to you, do it. The beauty of these practices is that they can be as short or as long as you need. An, "Oh, Lord, help me," takes 2 seconds. A guided meditation could be 5 minutes. A short drive to your favorite local spot of natural beauty could be a 15-minute voyage. Whatever time you have, pick one and let the peace wash over you. You'll feel better soon. Promise.
There are a million self-care articles out there, but there's a reason for that. We're overworked, we're tired, we're overwhelmed. Even if you love your job (which I do, believe me), work can still be overwhelming and we are all trying our hardest to do the best job that we can. I know in the nonprofit world, having spent 5 years working in the sexual assault/domestic violence field, that the weight of our clients can ride on us, too. We want to make sure they are safe, getting the support they need, and feeling like they aren't alone, but if we aren't taking care of ourselves, we won't have enough to give to take care of anyone else.
My hope for you in this new year is that you make yourself a priority. I've chosen my word for the year to be "heal." Self-care is a big part of my healing in 2021. I happily work full time supporting nonprofits all over the US and in Canada, balancing a myriad of responsibilities and always trying my hardest to support our partners, my coworkers, and our company, while also being a wife to a full time US Army soldier Drill Sergeant, plus a mom to a beautiful one year old that needs me at my best. I juggle a lot, often putting myself last, but no more! It's like what flight attendants say on planes (ah, remember traveling? How I miss you!), "make sure to put on your oxygen mask before helping others." We have to take care of ourselves first before we can help anyone else. Let's all remember to prioritize our needs so we can better take care of others. Happy New Year, fellow healers!